If you ask me about my kind of fashion, aku memang ada one type yang memang aku suka lah sebenarnya. This one type of clothes yang agak selalu aku suka beli, sleeveless blouse/dress/anything-you-want-to-call, then pakai dengan inner warna hitam ke, brown ke, putih ke. Aku agak menyukai inner sebenarnya. Don't know why tapi maybe sebab lengan aku kadang2 nampak macam besar (banyak lemak haha!) so, aku memang agak suka dengan inner biar kasi nampak kecik sikit. Then aku suka kalau baju tu labuh panjang sampai bawah paras punggung (aku guna punggung pasal tak ada ayat yang nampak lagi sopan). Why? Sebab satu, of course lah nampak lagi sopan, secondly, sebab nya, aku ni jenis bentuk badan pear so that's why aku suka baju yang tutup bahagian bawah. Sebab peha aku is like, macam gila huge (hahaa), so kasi cover lahh. This one kind of type of clothes yang aku suka sebenarnya. Aku agak tak berapa suka pakai baju yang pendek, especially yang betul2 atas the butt.


Anyway, sebenarnya, kalau orang nak tanya aku pasal fashion, as in baju ni cantik ke tak, aku serious tak berapa nak suka nak jawab. Sebab in my own opinion, aku rasa everyone has their own sense of fashion. Aku mungkin cakap baju ni cantik, tapi orang lain mungkin kata tak cantik. It depens on oneself punya opinion. Kalau aku rasa cantik, buat apa nak paksa orang lain cakap baju tu cantik jugak? So sebenarnya aku tak berapa suka kalau orang nak komen sense of fashion aku kurang or baju aku tak cantik. Kalau ada pendapat itu sila simpan dalam hati. I might pissed off. Sebab setiap orang ada pendapat sendiri. So cantik tak cantik tu, pandangan yang sangat abstrak. Macam orang jugak lah. Ada kata dia cantik, ada kata dia cute, ada kata dia tak cantik langsung. It really depends on one's opinion, kan? And that is why juga aku tak mahu komen orang lain punya baju kalau aku nampak baju tu tak cantik. Kalau aku nampak cantik, confirm aku kata cantik.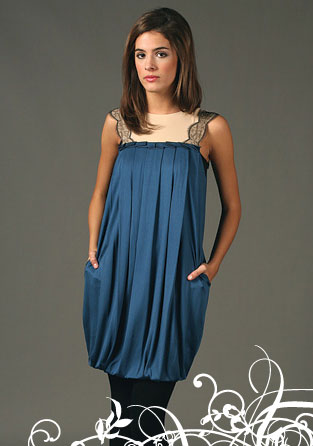 So, what's your sense of fashion?